Clinical Governance
At The London General Practice we place Clinical Governance at the heart of our Services.
The Practice holds monthly Clinical Governance meetings attended by our Doctors, Nurses and Management staff where a full range of practices are reviewed in order to maintain and improve the quality and accountability of the system to our patients.
We continuously strive to improve the quality of service and safeguard high standards of care thus creating an environment in which clinical excellence will be at the forefront.
Key to these reviews is the desire to continually learn and improve on what we do. To understand the true root cause of any issues and deal with those, as opposed to 'cosmetic' fixes.
Clinical Governance fits into our overall governance framework; aligning alongside our Practice Meetings, Business Development forum and Strategic meeting.
Our focus is to deliver excellence in healthcare 24 hours a day, 7 days a week, 365 days a year.
As a leader of excellence in Medical Healthcare we are committed to sharing our goals and outcomes as part of our Governance Framework.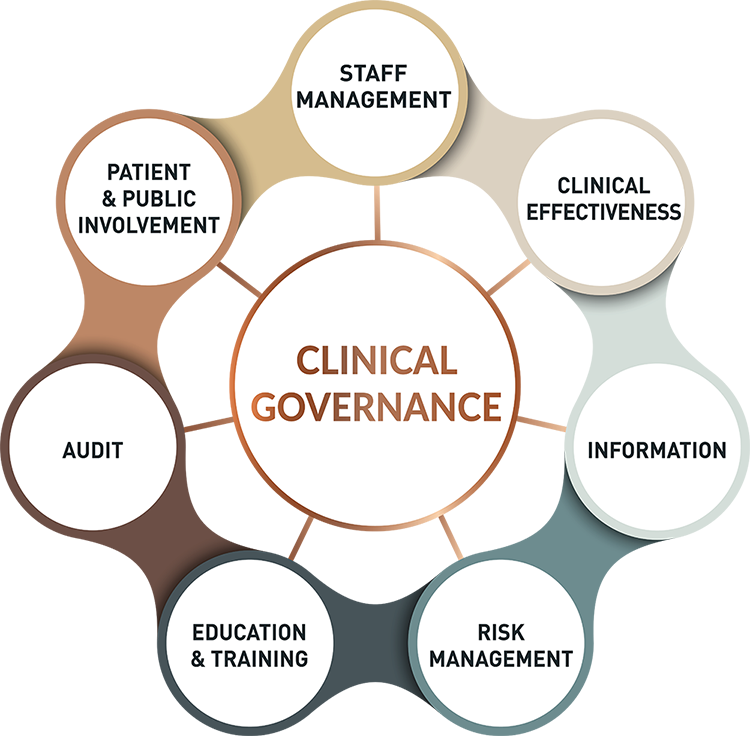 The 7 pillars of clinical governance are: clinical effectiveness, information, risk management, education and training, audit, patient & public involvement, and staff management.